Hello from all of us at From Syria With Love!
It's been a long time since our last update, but we are happy to announce that we will be back on our blog with weekly posts and photos. We love sharing our progress and achievements with you, and welcome to you keep an eye on this blog, as well as our other social media platforms (all linked below) to follow our journey with the Syrian people. Today, we are bringing a long-awaited progress update to you about what your public donations and our work have amalgamated to achieve in the Lebanon refugee camps and in Syria.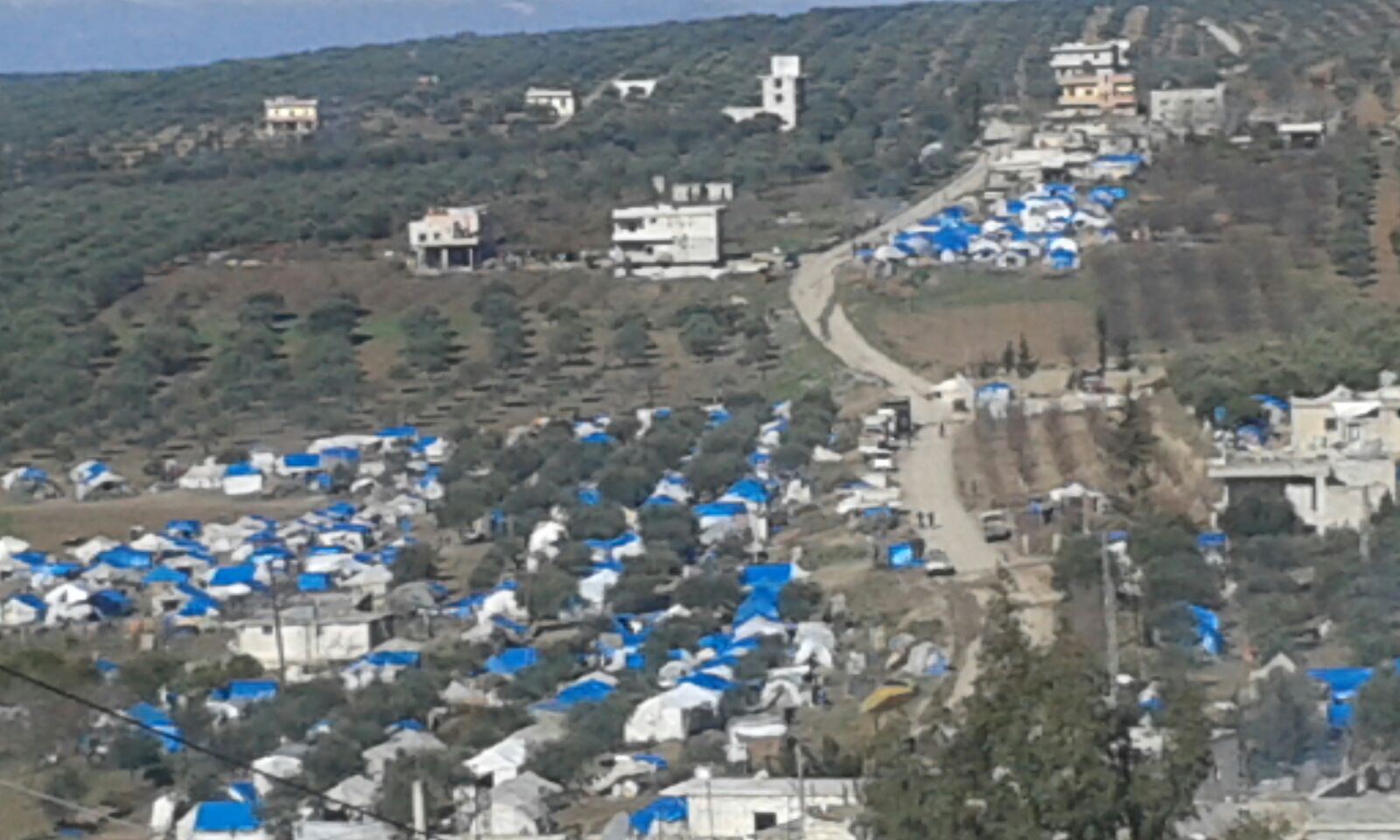 Firstly, our work in Lebanon has been hugely fulfilling and positive, and public donations and the popularity of the exhibition has allowed us to fuel more time and money into the refugee camp and the lives of the wonderful people in it. We have provided 40 tent covers in the Al-Abrar refugee camp, which has enriched the quality of the material the tents are made of, hopefully making them warmer, safer, and more pleasant to live in. Furthermore, in the Al-Kadryah camp, we distributed clothes and shoes and hosted a party for 110 children. It doesn't end there! We've also provided 35 food baskets for a camp in Ghaza (Lebanon), 75 food baskets for people living in "random" shelters (not in a supported refugee camp), and in abandoned buildings and rooms. We also provided 100 food baskets during the time of Ramadan for these same people living on the streets or in desolate environments.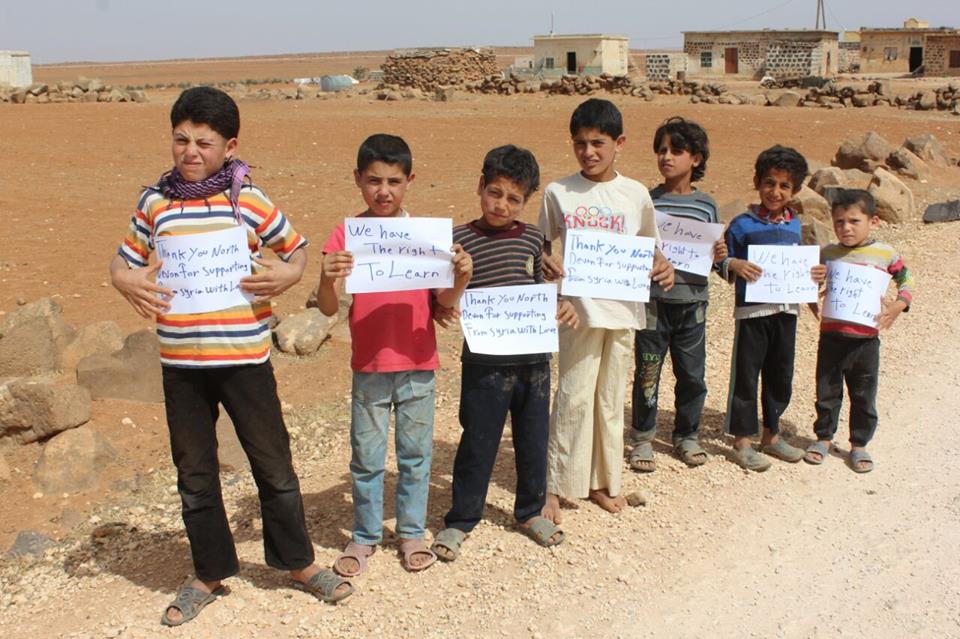 From Syria With Love aims to aid and enhance every aspect of life for those living in the camps and beyond. This means that we also fund medical help. We have funded one month's worth of injections for a child cancer patient, heart scans for another child, an MRI for a woman in the camp, funded medicine for over 10 patients, and aided an arthroscopy for one patient. Additionally, we have provided glasses for a child, and a hearing aid for an elderly resident. The charity also strives to provide materials to make living in the camp the safest, comfiest, and happiest it can be for the people in these camps. We have provided a big water storage tank in the Lebanon camp, as well as provided a new door for someone's residence. Moreover, we have provided wood for the winter for families and distributed blankets and mattresses. Plus, From Syria With love has sponsored 2 pop up empowerment workshops in the Lebanon camp, which we hope will ameliorate the moral and emotional well-being of the Syrian people.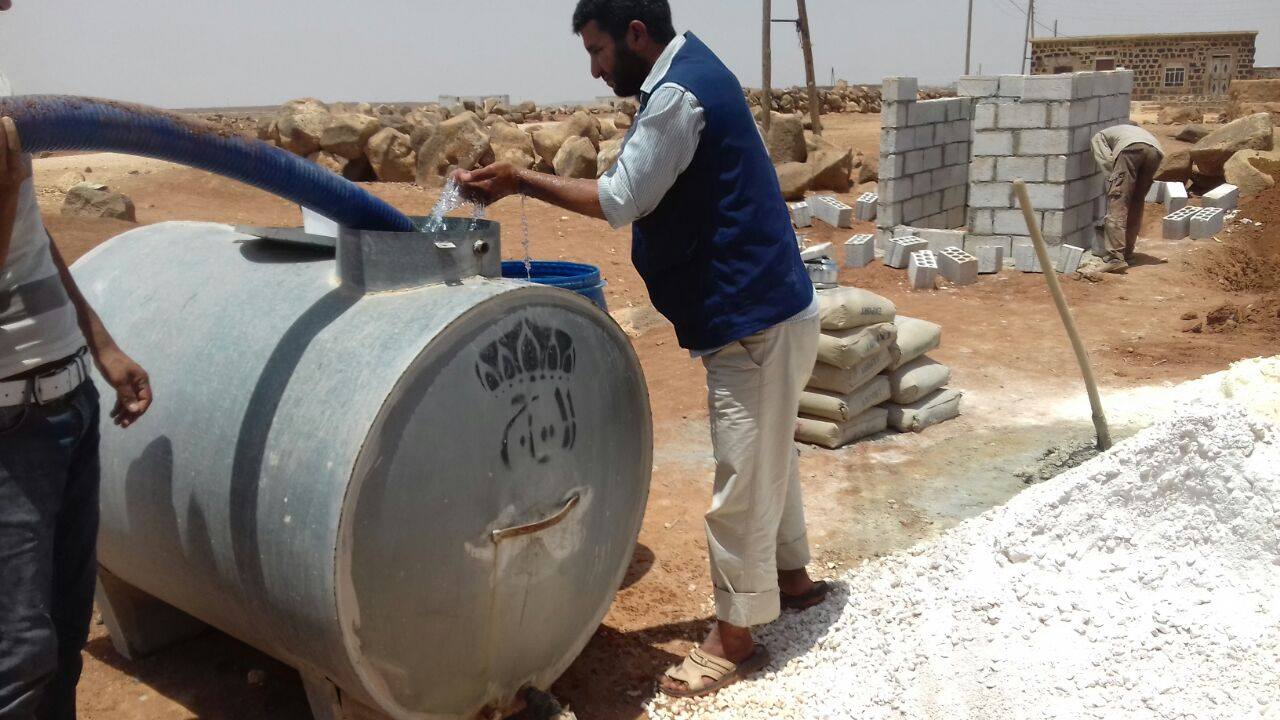 From Syria With Love doesn't just work with the people in Lebanon. We extend our work into Syria itself, and feel extremely privileged to work with these people as well as those of the Lebanon camp. We feel hugely fulfilled by working for justice and comfort for people in a place where there is no support, and that the voices of these wonderful citizens are not heard or valued as they should be.
Firstly, we helped an old man in Syria who needed a water operation on the whites of his eyes, which cost around $150. We also aided three similar healthcare cases of endogamy. Children Aysha and Anwar and Marya from a village in Jeser Al-Shoghor take refuge in the Ta'akhi camp on the Turkish/Syrian border and they needed surgery in their ears to remove blockages that were stopping them from hearing naturally. The overall cost for the three surgeries was $170.
In addition to these medical treatments, we also helped a father of 3, Adelkader, who was awfully affected by an airstrike and had developed a temporary disability. He lives in the Abu Talha Camp on the Turkish/Syrian Border. He has no income to spend on his medical treatment or to support his children, his house was completely destroyed, and he ultimately needed physical treatment sessions to heal his right hand completely. These were paid for by From Syria With Love at a cost of $80. Also, we helped Jazwa from a village in Jeser Al-Shoghor. Her house was destroyed by the war and she lost two of her children, and she now lives in the Ta'akhi refugee camp and requires kidney washing at least twice a week, which we pay $11 every month for. We hope that these medical improvements for these people will help to improve the comfort of their lives, and we aim to continue to support them as long as they need.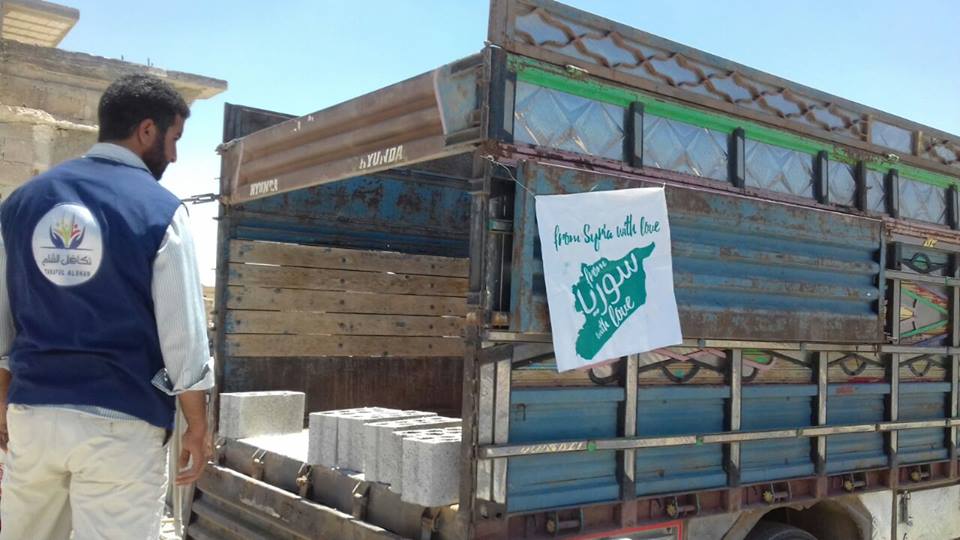 Our charity also sponsors three orphans in Syria that costs $49. You can meet these inspiring children on our Youtube account (linked below) where they talk about their wonderful dreams for the future. In addition to this, we have supported a clothes manufacturing workshop in Syria, and have sponsored the opening of 2 new schools; both of which are hugely exciting projects that we can't wait to see put into action!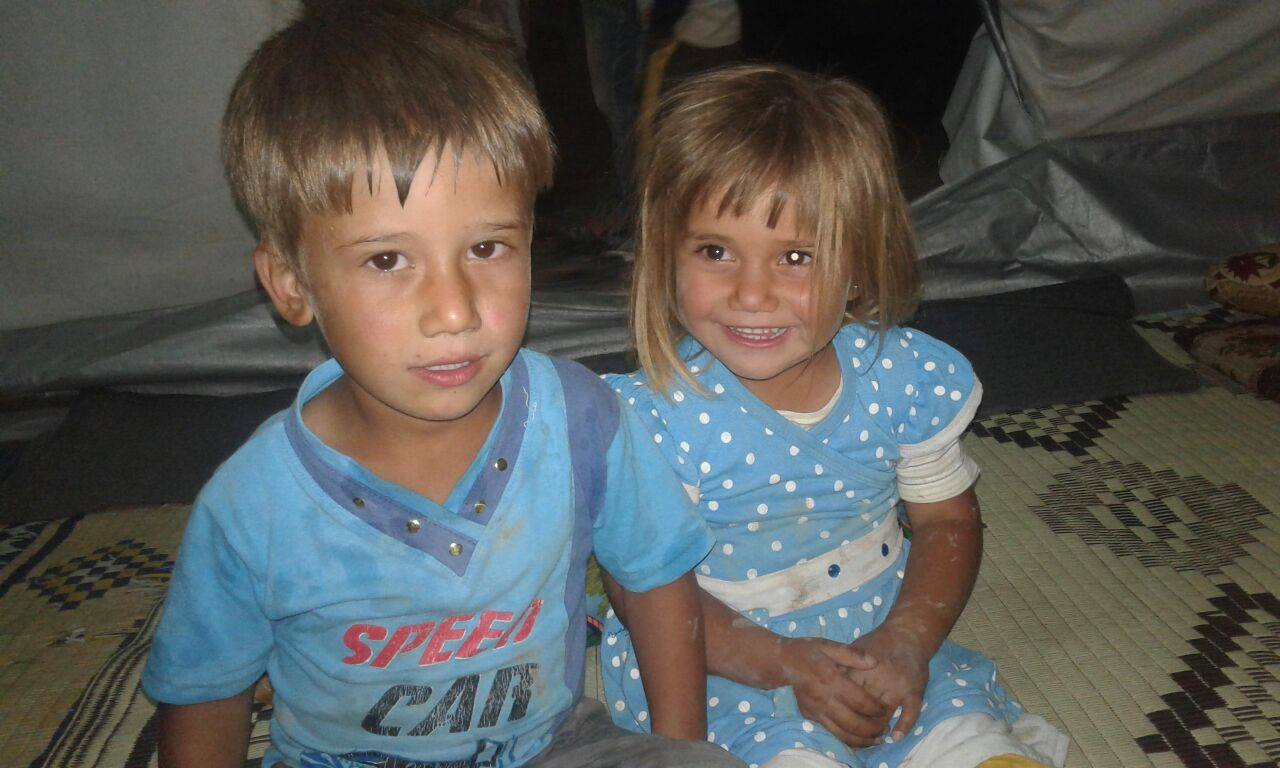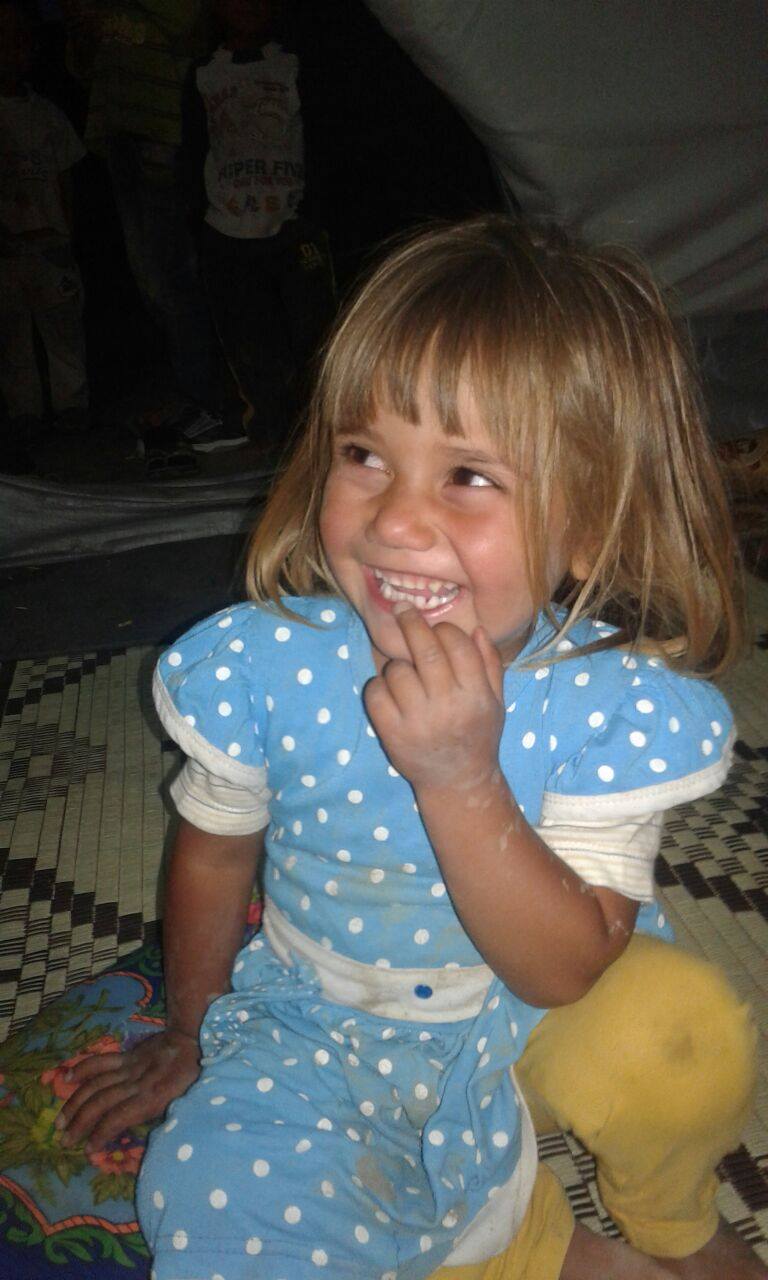 To see an even more detailed breakdown of where all the money from each exhibition goes, please go to our website: www.fromsyriawithlove.com. As well as this, follow us on Twitter and Instagram to stay updated with our work, and keep your eyes peeled for our weekly blog posts!
Thank you for your support, we value every single one of you!