After working with refugees for three years in Aleppo, my family and I agreed that it would be best if I pay more attention to my future, and develop my skills and education in order to build a better future, after our loss in property and also due life circumstances. I was confused between travelling to Germany, and UK, but I preferred UK for many reasons, including the language, also I have been in UK twice before in 2010, 2006. so it was more convenient. I have left Aleppo 28th of Feb 2014, and I will never forget that date. went to turkey, did the IELTS test, applied to university, opened Turkish bank account, and applied to Visa, which was initially refused, then I could get the visa and arrived in the UK one day earlier to my course.
I have reached Exeter 21st of Sept, and my course starts 22nd. I didn't know anyone, didn't have accommodation, so I had to stay at university's emergency accommodation, then couch surfed for 4 nights, and eventually I could find a flat with Salehen, my flat mate whom I met at emergency accommodation room as well.
I started being active at university, I would like to start with City of Sanctuary event. this was the first time I do presentation in the UK, with Be The Change society at Exeter University, organized by my friend Emma, whom I met through my friend Jess. Then I gave a talk in Leeds with Amnesty, and in no time, I started doing public speaking.
Feel free to check the following about city of sanctuary talk:
University press release, & Facebook event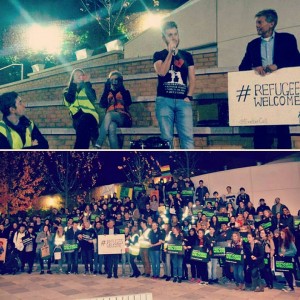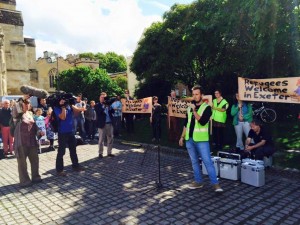 I started joining societies, and the first society I have joined was UNICEF society, I felt happy that I still could do something for people in Syria, and elsewhere. Then I started making more friends who are interested in relief and good causes.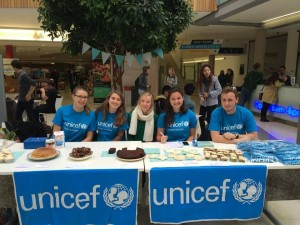 ---